Hey Hey!! So I heard this story at school by one of my close friends, and at first I thought it was a joke, but then when I searched it up…………………It was true!!! And here is my review about that article!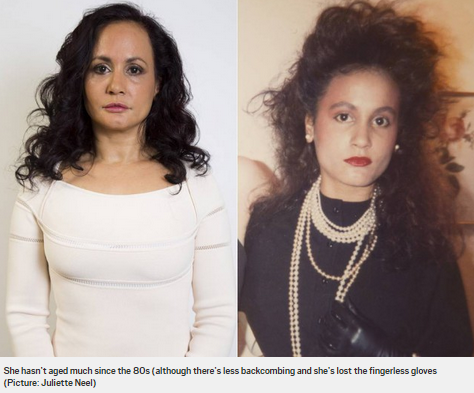 So apparently she stopped smiling when she was 10 years old which is weird because what ten year old STOPS SMILING? And get this, she stopped because she didn't want to get wrinkles………………..(slow clap)
WHAT IN THE WORLD!!!??? This is crazy! Smiling is a gift, smiling makes the world happy, smiling make YOU happy! I can't even last a hour without smiling, nevertheless 40 years! In the article it also said that she didn't smile on her birthday, wedding day, her child's birth, not even once! But to be honest is it really worth it? I mean ya, she does look wrinkle-less but not smiling is like not having a childhood! It's just disappointing!
I get she wants to get have no wrinkles but, why? Smiling is amazing, its the only think that is contagious and won't make you feel bad! The thing that irratates me more is:
'Yes, I am vain and want to remain youthful. My strategy is more natural than Botox and more effective than any expensive beauty cream or facial.'
Ugh people these days! To be honest, I would love no wrinkles, but I don't think it's good to waste 40 years of your life to not smile!
And thats it! This women is clearly CRAY CRAY! 😀  Before I leave I wanted to say a HAPPY VALENTINES DAY!!! I know its on Saturday but just in case I don't make another post before that, again Happy Valentine's Day!!
And that's it! Like usual, either scroll down below for more blog posts or use the calendar to your right. And comment down below what you want the next post to be or if you could last 40 years without smiling! And like this if you liked it, and last but not least follow me it you haven't; what are you waiting for?  Press either the button under the calendar or clicking the follow button on top because I make new posts every week so stay tuned!
Positive Thought!
KEEP ON SMILING!!! 😀
Raveena!!! ❤